There is much said about doing business on the internet or "putting your business online". To many, it may just sound too complicated or too risky. But there are many good reasons to begin selling (and running your business) online. Here are the top nine reasons you should establish an online presence for your offline business:

1. Improving Your Company Image
This alone should be enough reason to start a new website and begin selling online. It's an extremely important factor considering that without a website, blog, or online presence prospective clients could begin to wonder how serious you are about business. Today, companies of all sizes and industries are establishing a successful online presence.
If you don't have an online presence (and a professional one to boot) then you can't expect your prospects to take you seriously and you will lose business to competitors that do have an effective online presence. Quite frankly, you need to have an online presence because your prospects and customers expect you to have one.
2. 24/7 365 Hour Availability
While some fast food restaurants, grocery stores, and gas stations manage 24-hour service, it is impossible for most businesses. That is, without the internet. A key benefit to having an e-commerce website is that your clients and prospects can read about your products and place orders at any time — day or night. On regular business days or holidays.
Even if you have a traditional offline services type business you can generate leads and inquiries while you are closed and follow up with those prospects and customers once you open the next day. Many people will want to do their research at the end of the day when your office or business is closed, but your website can operate and your 2/47 sales person to answer questions and generate leads (or sales).
3. Better Customer Support
The internet allows you to answer questions, give sales webinars, and solve customer problems—all without taking any of your time. Create a video, a product spec sheet or a FAQ (frequently asked question) section once, and you can direct clients to that information for years. Not only does it save you time, but you'll be providing better service. Your clients and prospects are looking for specific information, such as:
Before they make a buying decision

To solve a problem with an existing purchase

Researching alternatives before making a buying decision
With an online presence, you can give them just the information that they are looking for, and just when they are looking for it.  You can spend more time working on the revenue generating activities in your business and spend less time handling common customer service issues.
4. Very Low Start-up Costs
Starting out online means very low start-ups costs. You have no buildings to construct, no vehicles to buy and few (if any) staff to hire. Simply build your site and start selling. If you are already selling offline then the transition can be very smooth. You continue selling the same products that you know and have a good supply of. Putting your company online simply gives you a new source of customers. The reality is you can outsource a lot of the technical stuff and even things such as social media marketing. While you could spend tens of thousands of dollars developing the best website and e-commerce solution many of your competitors will be doing it on a shoestring. A good website can be designed simply and for very little money.The basic expenses include web hosting, WordPress theme, domain name, and email marketing auto responder service. Once its all set up it can run on virtual autopilot. You can make regular updates yourself or just pay someone to make updates for you as needed.
5. The Internet Was Made for Business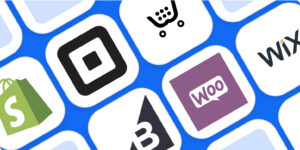 The beauty of the internet is that your prospective client(s) can literally be just one click away from your online store. Through the internet, you can now educate, instruct and solve clients problems. You can accept orders and payments and receive them directly to your inbox.
You'll want to learn about new effective and inexpensive ways to drive traffic to your website; the more people who find you online the more leads and sales you'll make. While in the past many people were hesitant to do business over the internet, today it is as common as swiping a credit card at a physical location.
6. Live / Work from Anywhere
Are the long cold winters starting to get you down? Are you tired of the constant heat and humidity where you live? Taking your business online gives you the ability to have location freedom so you can live and work from anywhere you want; you're not stuck to a physical location.
As long as you have a solid internet connection you can live virtually anywhere while you conduct your online business. Many people live in one continent, have their hosting on another and their warehouse on yet another. The world has gotten very small and you can take advantage of this. You could even move to the Caribbean or South America, enjoying a low cost of living, while doing business online.
With few exceptions, the internet reduces your need to "be" somewhere. Live where you want to, and let your business adapt to your lifestyle instead of the other way around. 
7. Reduce Operation Costs
Just one single task can make a significant difference in cost savings. For example, receiving orders online reduces the need for customer service staff. With comprehensive sales and product information online, you'll simply receive purchase orders and payments via email or into your database. Staff numbers can be reduced, thus office space and related office expenses.
A really good sales video, sales letter, or online webinar presentation can replace a full-time salesperson. Making use of various online service providers you can now take all aspects of your business online, such as purchasing, billing, order fulfillment, and shipping. Other functions can include pre-emptive customer service—such as answering client questions via a FAQ section or a customer forum.
8. Target the Global Market
With your brick and mortar business, you are limited to the number of individuals who can visit you at any given time, let alone find you. With a good website, you can literally have thousands, even tens of thousands (even millions) of people visiting your online store at once. Imagine the potential for your company, if you could expose your products and services to a potentially unlimited number of interested people.
Being able to have thousands of visitors and actually having them are two different things. The success of an online business depends on the same thing as any off-line business: marketing. Learn how to increase blog traffic. Content marketing is a great way to increase traffic to your site / online store. Social media can be a powerful and inexpensive (free) way to drive qualified prospects to your site. Mastering the art of copywriting is one of the most valuable skills you can learn to increase sales.
9. Increase Company Responsiveness
The internet allows you to deliver your proposal, purchase order, order confirmation quickly—in many cases instantly—to your clients. Online stores will process orders and confirm them to the client. In the olden days, purchase orders were called in, mailed or dropped off. Depending on the workload of the sales staff, it could have taken hours, or even days to process the order. With a competent online store application, you can automatically track inventory, sales numbers, outstanding orders – everything. Faster response time means happier clients and less administrative work for you.
You may be able to use the internet to: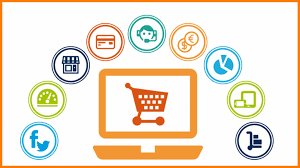 run an online shop

manage your suppliers

communicate with your customers, and get their feedback on your business

offer services online

allow customers to make reservations or appointments online

manage your finances, such as online banking, tax and employee pay

research competitors.
When you are planning the online aspects of your business, you should:

research your competitors and other businesses that use online tools

decide what aspects of online business will benefit your business

review your budget to work out what you can afford

familiarise yourself with any laws and regulations that will apply to your online business activities

consider your requirements, including what software you need and what types of computer equipment you need to run it

plan for risks, such as computer viruses, scams, data theft and loss of or damage to hardware

think about what training you or your staff might need

be realistic about the time and budget you will need to manage the online aspects of your business.
Are there a

ny pros and cons in doing business online?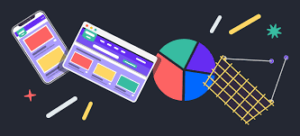 Pros & Cons Of Taking Your Business Online. We live in a world where online presence has become a part, or in fact, the very evidence of our existence. Over 70% of the global population today spends at least two hours of their day on the internet. Ecommerce has witnessed a striking growth in the past few years because of which, many businesses have already moved to or are in the process of moving online. With the success of brands like Amazon, Flipkart, Nykaa, etc., many businesses are trying to follow in the footsteps.
And after 2020, which forced people to observe social distancing under strict lockdown, their dependencies on online shopping is said to have increased even more. But does it mean that every business has to be online? Is there no growth potential for offline businesses? Even if one plans to move online, is it going to be all great with no disadvantages or challenges? In this blog post, we are going to explore some key advantages and disadvantages of businesses online.
Pros Of Taking Your Business Online:
Low Operational Cost: In an online business, you do not need to burn a hole in your pocket to buy a fancy store with an expensive front and at a high-end location to attract premium buyers. It eliminates the need for establishing a physical store as all the selling and purchasing takes place through your website. Building a website is comparatively very cheap than a physical store and thus saves your operational costs. Now, you have an edge over your competitors, and the ability to provide your customers with products at reduced prices. Many businesses also try to pad their profit margins, however, that might not be a good practice. Instead, you could create a balance between retaining profit margins & distributing its benefits to your customers in the form of more discounts.
Customer Data: When a person makes an online purchase with you, their data gets stored on your platform automatically. Customer data is the most significant element for any business that allows you to connect with them after they've made a purchase with you. However, online businesses have taken it a step ahead by collecting visitor data through cookies and enabling cross-selling. For instance, if you visit an ecommerce website & switch to some other platform, say Facebook, without making a purchase. As you scroll down your feed, you'd notice the ads for the same product that you viewed on the ecommerce website along with some others. Also, you can allow your website customers to create a profile with you by filling in personal details like address, email ID, contact number, gender, etc. You can now create targeted marketing campaigns, web page optimization, and product development.
Customization: When a customer walks into a retail store, he has to buy from the available options. Also, businesses have to create a huge stock of different kinds of products to cater to their customers' needs. Still, there are cases when the desired product is not available; the visitor either has to settle a substitute or search at another store. Both the scenarios are not good for any business. Online business does not require you to maintain stocks. You can take your customer order & then arrange for supplies to fulfil it. This reduces your cost of investment, wastage due to insufficient storage, and boosts customer satisfaction.
Adaptability: Online businesses are in a better position to adapt to the modern needs of customers. It gives a better insight into the customer preferences and allows you to adapt to their needs accordingly.
Flexibility: It provides customers with the flexibility to choose from a wide range of products, and get services at their doorstep. Online businesses even provide different payment options so that the users can choose the most suitable one, be it COD or via e-wallet or card.
The many benefits of online business include:
global access, 24 hours a day, 7 days a week

improved client service through greater flexibility

cost savings

faster delivery of products

increased professionalism

less paper waste

opportunities to manage your business from anywhere in the world.
Customers may prefer to visit your website to find out about your products and services, instead of visiting you in person. They will also expect to see your website address and your email on business cards and other promotional materials.
Cons Of Taking Your Business Online:
Reliability: On the internet, it is often hard to find who is on the other side. While ecommerce is booming, most of the purchases are limited to trusted brands only. Thus, if you take your business online, it can be a difficult task to build reliability. With offline businesses, this is not a trouble as the customers can see what they are paying, and will buy if they find it worthy.
Security: Thousands of websites are attacked almost every day. Cyber threats have become a major challenge for online businesses. This brings both your business and client data to risk. However, with regular website maintenance & security services, you can reduce the chances of a security breach; still, it can never be 100% safe.
Poor Customer Service: Customer servicing can be challenging in online businesses as it does not allow direct, face-to-face interaction. Nonetheless, ecommerce giants like Amazon have earned a reputation for exceptional customer service by investing almost 100 times more than that in marketing efforts.


But for those customers who are pleased with a simple shake hand or guided purchasing through a sales representative do not prefer online shopping. Even if we consider Amazon for its premium customer services, it's important to note that a majority of businesses neither have resources or capabilities to provide efficient service.

High Competition from Existing Online Sites: The competition is fierce. It can be challenging to make money in the internet business space. There are many existing businesses that it makes it difficult for new sites to compete. It might not be easy to find people willing to pay what you charge and to find clients.
Time from Launch to Revenue can be Months: Starting an online business takes time and patience. The average time it takes for Google to rank new websites can be six months or longer. It could take months before your business starts making any money
You'll Need to Have Some Internet Technical and Marketing Skills: Internet marketing is complex and difficult to master. The best way to start is with a little knowledge of the basics. There is a misconception that you must be an expert in all of the internet, website design and development, social media, and digital marketing to start your own business. That's not the case; as your company grows, you can always hire consultants for these things.
Constantly Evolving Market: The internet is always changing. To be successful, you will need to have the ability to quickly shift and pivot your business strategies to meet new market conditions or risk being left behind. The internet is a continually evolving entity that changes rapidly. If you want to be successful in this environment, you need to stay on top of these changes and anticipate what might happen next so you can act accordingly and remain competitive.
What are the challenges faced by ecommerce business?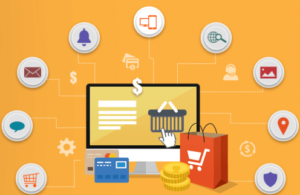 One of the most intriguing changes taken place in 2021 is the shift to digital. With more people at home, the number of Google searches has multiplied and people have started using e-commerce to buy products they previously would have bought in physical retail stores.
According to Sanjay Gupta, Country Head and VP, Google India, the silver lining to the whole situation is that businesses have squeezed four years of change into four months since the lockdown began, from a business transformation and skills perspective.
"We've seen two years' worth of digital transformation in two months. From remote teamwork and learning to sales and customer service, to critical cloud infrastructure and security—we are working alongside customers every day to help them adapt and stay open for business in a world of remote everything."– Satya Nadella, CEO, Microsoft
By 2040, it is estimated that 95% of purchases will be made online, so now is the right time for retailers to face ecommerce challenges & find solutions for them. With consumers increasingly relying on online shopping, e-commerce is opening doors of opportunity to many entrepreneurs.
Furthermore, those ecommerce sale opportunities are growing at a rapid rate. However, as we all know, there's no rose without a thorn!
1. Cyber & Data Security
When it comes to ecommerce, one of the biggest challenges faced is security breaches. There is a lot of information/data that is involved while dealing with ecommerce and a technical issue with data can cause severe damage to the retailer's daily operations as well as brand image.
Solution: Be vigilant and always back up your data. Post that, you can install security plugins onto your website to prevent it from getting hacked. There are several plugins out there, pick one that works best for your ecommerce website.
2. Online Identity Verification
When a shopper visits an ecommerce site, how would the retailer know if the person is who they say they are? Is the shopper entering accurate information? Is the shopper genuinely interested in the ecommerce products?
If you do not have the accurate details or information, how do you proceed? Well, it does become tricky. The solution would be to invest in online identity verification.
Solution: There are different ways to incorporate online identity verification. Some examples include biometrics, AI, single sign on, one time password, two-factor authentication and so on.
3. Attracting the Perfect Customer
Shoppers have a myriad of options to choose from these days. If they are looking to buy a handbag, they do some thorough research before finalizing on one. If shoppers have several options, how do you make sure they pick you? How do you go about finding that perfect customer that wants your product, at your rate and to the places you can ship?
Solution: Partner with companies that help you targets your customers. Digital marketing is preferred over traditional marketing because they can target your ideal customer. While this might not happen overnight, with A/B testing, fine-tuning and analysis – your products could be showing up to potential customers on different social media platforms.
4. Customer Experience
Customer experience or user experience is key to a successful ecommerce website. Shoppers expect a similar if not same experience as one they would get in a brick and mortar store. The flow of the website, the segmentation of the website and the retail personalization of products based on the shopper's preferences are imperative.
Solution: There are several ways to improve the user experience. The most important would be to have a clean and simple website so that shoppers can navigate through easily. The next point would be to have clear CTAs (call to action) so that the shopper knows exactly what to do. Here is a post that shows you 10 ways to improve user experience.
5. Customer Loyalty
Here are two facts that show the importance of customer loyalty:(a) It can cost up to 5 times more to acquire a new customer than retaining an existing one and (b) the success rate of selling to a current customer is 60-70% compared to only 5-20% success rate of selling to a new customer.
The above two facts are testament to how important customer retention or loyalty is. Once a customer makes a purchase or utilizes a service from a retailer, they have to make sure that they keep this customer for life. But how is this possible?
Solution: These are a few different methods that can be used to retain customers. The first would be to have excellent customer service – a customer is happy to have purchased a great product, but they are ecstatic when the customer service is on point. The next step is to keep in touch with the customer via a method that they like – be it an email, SMS or blog posts – be sure to find out what works best for your customer. The last point would be to let them know about new products, sales promotions and special coupon codes for being such loyal customers.
6. Converting Shoppers into Paying Customers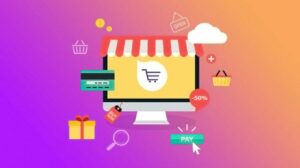 One of the biggest ecommerce challenges is to convert visitors into paying customers. An ecommerce website might have a lot of traffic, a lot of clicks and impressions but they aren't making the sales they anticipated. What can they do to get more sales?
Solution: The first and foremost would be to understand why your shoppers aren't converting – are you targeting the right audience? Is your mobile website working seamlessly? Do your online platforms face technical challenges all the time? Does your customer base trust you? Do you personalize your website for your customers? Always think from a shopper's perspective and see if you are doing everything possible to make them paying customers.
7. Competition & Competitor Analysis
Have you heard of a Jam Experiment? Well it has quite a controversial conclusion, which is – the less you offer customers the more likely they are to actually purchase something. A lot of people these days are fatigued by all the options that are out there. A simple search for something like headphones will give you thousands of options – how does one make a choice?
From a retailer's standpoint, how do they stand out from the crowd? How do they bring shoppers to their website, instead of buying a similar product from their competitors?
Solution: Always do a thorough analysis of your competitors. Find out what products they are selling, how they are generating leads and how they keep in touch with their customers. The next step would be to make sure you stand out – be it the colours you use, the top-notch functionality of your website or amazing user experience. And finally, offer services or products that are unique and relevant to your customer base.
8. Price & Shipping
We have all heard of customers that prefer to purchase products from places that have free shipping. ecommerce giants like Amazon provide such attractive shipping deals that customers seldom want to look at other places. How does one bring down costs for shipping?
Solution: While all ecommerce sites cannot completely get rid of shipping costs, always look to find options that work for your customer base. Would a subscription reduce the cost of shipping? Would a certain time of the month give them lower shipping costs? Or is there a carrier that is reliable but offers a cheaper rate? Be sure to do your research and find the best possible solution for your shoppers.
9. Product Return & Refund Policies
According to ComScore, more than 60% of online shoppers say that they look at a retailer's return policy before making a purchase. When an ecommerce site says "no returns or refunds" it makes a shopper nervous and less likely to trust the retailer. When shopping online, customers want the flexibility of making a mistake that doesn't cost them.
Solution: Customer satisfaction is the most important factor for any retailer. Therefore having a flexible return and refund policy not only helps with customer satisfaction with it also helps with customers making purchases without being nervous.
10. Choosing the Right Technology/Partners To Fix Your ecommerce Challenges
Choosing the right technology or partner will make or break your business. A retailer's growth might be stunted because their technology is limiting them or because they have hired the wrong agency to help them manage their projects. There are a lot of aspects that need to be in place for a successful retail business, but a good technology foundation is crucial.
Solution: Partner with Vue.ai, a unified Visual A.I. platform that is redesigning the future of retail commerce to fix all your ecommerce challenges. Using image recognition and data science, Vue helps retailers generate product, and customer intelligence, and combine these with market insights, to power growth. Nothing has propelled ecommerce like the conditions of 2021. While there have been a lot of exciting and positive changes, there are still online businesses that struggle with the challenges that ecommerce brings. The above mentioned solutions are fixes that can help any ecommerce business move closer to their ideal customers and targeted sales.
11.Lack of Computer Expertise
A business owner needs to possess more than a basic knowledge of the Internet to do business online. Necessary skills include knowing how to set up a website for business purposes and how to market your business online. If you don't possess these skills, you will likely need to employ the services of an Internet marketing company to help you get started.
12.Difficulty Developing Relationships
While doing business on the Internet can open up markets all over the world, it can be more difficult to develop ongoing business relationships. If you're located in the United States, chances are you won't have the opportunity to meet face-to-face with a customer in Japan or Australia. While technology such as video conferencing allows you to see individuals via computer screen, it still lacks the personal touch of meeting someone in person.
13.Issues with Copyrights
Due to the ubiquitous nature of the Internet, issues such as copyright infringement are difficult to control. The Internet spans the globe in a number of different countries, so developing a set of uniform copyright laws is virtually impossible. If you've developed a successful Internet business, you may have a difficult time preventing someone from copying your business model and using it for their own benefit.
14.Limitations of Business Types
Some types of businesses may not be suited for the Internet, particularly if their products involve the use of the senses. For example, if the unique selling point of your product is its pleasant aroma, you can have difficulty conveying this online. And there are individuals who will always be more comfortable making a major purchase such as an automobile after seeing the product in person first.