What is Social Media?
The term social media refers to a computer-based technology that facilitates the sharing of ideas, thoughts, and information through virtual networks and communities.
Social media is internet-based and gives users quick electronic communication of content, such as personal information, documents, videos, and photos.
Users engage with social media via a computer, tablet, or smartphone via web-based software or applications. There are more than 4.5 billion social media users around the world.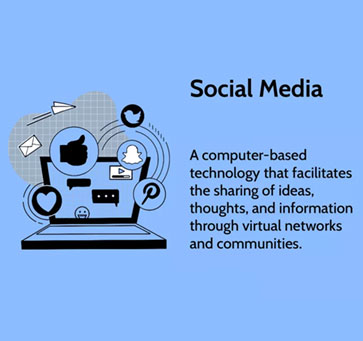 Types of Social Media Platforms:
Social media may take the form of a variety of tech-enabled activities. These activities include photo sharing, blogging, social gaming, social networks, video sharing, business networks, virtual worlds, reviews, and much more. Even governments and politicians utilize social media to engage with constituents and voters.
For businesses, social media is an indispensable tool. Companies use the platform to find and engage with customers, drive sales through advertising and promotion, gauge consumer trends, and offer customer service or support.
Social media's role in helping businesses is significant. It facilitates communication with customers, enabling the melding of social interactions on E-Commerce sites.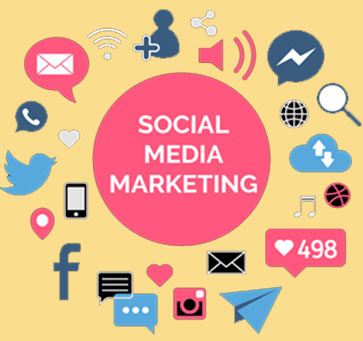 Examples of Social Media:
YouTube (2.29 billion users)
WhatsApp (2 billion users)
Instagram (1.22 billion users)….. and etc…
Social media marketing is the use of social networks in order to market a company's products, such as through Facebook or Instagram ads, using influencers, or otherwise building a presence online to engage with customers.